Services
Homeopathy
Heal Naturally With Homeopathic Medicine
Homeopathy is a two-hundred year old system of medicine that uses plants, minerals or animal products in very small doses to stimulate your body's natural ability to heal. Homeopathy works on the principle of "like cures like" which is also known as "The Law of Similars". Remedies known to create symptoms in a healthy person are provided to a patient suffering with similar symptoms. The patient then overcomes the illness and the symptoms resolve.
The Homeopathic medicine prescribed to you will act deeply and curatively to stimulate your body's own defenses rather than suppressing and complicating the illness. Homeopathy is a gentle and natural approach to healing. Homeopathy treats the whole person not just the symptoms and can improve your health on all levels of the body and mind.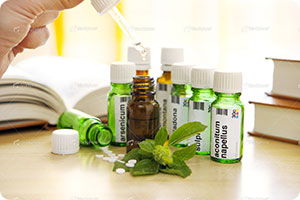 Finding your constitutional homeopathic remedy can be life changing. Unfortunately many patients stumble across homeopathy when they have exhausted all other avenues or after years of suffering. Don't wait until an illness stops you in your tracks to be treated. Homeopathy can help you maintain your highest level of health and prevent the onset of predisposed illnesses.
The list of conditions treated by homeopathic medicine is endless. Some common issues treated are psoriasis, rheumatism, fibromyalgia, autoimmune disorders, chronic migraines, pregnancy challenges, morning sickness, lactation issues, post partum depression, ADD, ADHD, OCD, Autism, anxiety, phobias, depression just to name a few.
As of April 1st, 2015 Homeopaths in Ontario became regulated by the Ontario College of Homeopaths. Homeopaths in Ontario work collaboratively with other Regulated Health Professionals providing options for patients with respect to health care and treatment plans. In Europe, India and South America, Homeopathy is fully integrated into the mainstream healthcare system. Homeopaths are often referred to by physicians and surgeons prior to prescribing long term medicines or conducting invasive surgeries. Homeopathic treatments may produce long term curative effects, reducing the burden on our medical systems and reducing risk of drug dependency and further complications to the patient.
Call or book for your free 15 - 20 minute information session to learn more about homeopathy and how it can help you and your family.
---
Cranial Sacral Therapy
Cranial Sacral Therapy is a gentle, hands-on method of evaluating and treating the function of your craniosacral system. Your craniosacral system is comprised of the membranes and cerebrospinal fluid that surrounds, protects and nourishes the brain and spinal cord.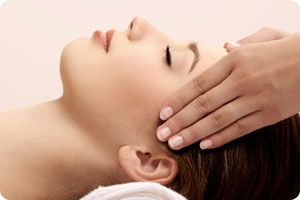 Having a balanced and proper functioning craniosacral system is important to promote the healthy development and performance of your brain and spinal cord. An imbalance of the production of fluid or restriction of the circulation could cause any number of sensory, motor or neurological disabilities. These problems could cause you to suffer from migraine headaches, chronic neck and back pain, eye difficulties, scoliosis, motor-coordination impairments, learning disabilities and dementia just to name a few.
Using a soft touch, your practitioner releases restrictions in your craniosacral system to improve your cranial rhythm and circulation in your central nervous system. The Cranial rhythm is assessed at various locations of the body. Your therapist will adjust and release restrictions using gentle mobilization techniques, focusing on the sacrum and the bones of the cranium.
Cranial Sacral Therapy is increasingly being used as a preventive health measure to improve resistance to disease, and is effective for a wide range of medical problems associated with pain and dysfunction, including:
Migraine Headaches
Temporomandibular Joint Syndrome (TMJ)
Chronic Neck and Back Pain
Motor-Coordination Impairments
Colic
Central Nervous System Disorders
Orthopedic Problems
Traumatic Brain and Spinal Cord Injuries
Scoliosis
Learning Disabilities
Chronic Fatigue
Emotional Difficulties
Stress and Tension-Related Problems
Fibromyalgia and other Connective-Tissue Disorders
Neurovascular or Immune Disorders
Post-Traumatic Stress Disorder
Post-Surgical Dysfunction
Please wear comfortable clothing for your treatment.
---
Massage Therapy
Massage therapy benefits people of all ages. While it benefits the injured, the ill and the stressed, the strength of massage therapy in preventing illness and conditions before they develop cannot be overlooked. Massage therapy can be used in the treatment of both acute and chronic stages of conditions.
The following is a list of conditions for which massage therapy, when provided by a Registered Massage Therapist, can prove beneficial:
Reduces or eliminates pain
Improves joint mobility
Improves circulation
Improves immune system functioning
Increases lymphatic drainage
Provides a feeling of wellbeing
Reduces depression and anxiety
Reduces tension within muscles
Increases body awareness
Improved digestion
Promotes relaxation and stress reduction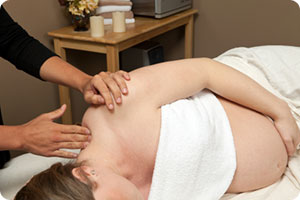 Massage Therapy can help with a range of conditions such as:
Inflammatory conditions such as arthritis and bursitis
Post-surgical rehabilitation
Parkinson's disease
Alzheimer's and dementia
Palliative care
Stroke
Multiple sclerosis
Muscle tension and spasm
Decreased range of motion
Frozen shoulder
Plantar fasciitis
Chronic bronchitis/emphysema
Whiplash
Headaches
Anxiety and depression
Back, leg and neck pain
Dislocations, fractures and edema
Insomnia
Tendinitis
Fibromyalgia
Kyphosis and Scoliosis
Pregnancy and labour support
Carpal tunnel syndrome (repetitive strain injury)
Stress and stress related conditions
Gastrointestinal disorders
---
Reflexology
Reflexology works with predefined pressure points that are located on the hands and feet. These pressure points are understood to connect through the nervous system and affect the bodily organs and glands. The reflexologist manipulates the pressure points according to specific techniques of reflexology therapy. Reflexology promotes healing by stimulating the nerves in the body and encouraging the flow of blood. By means of this touching therapy, any part of the body that is the source of pain, illness, or potential debility can be strengthened through the application of pressure at the respective foot or hand location.
---
Reiki
Reiki is a form of therapy that uses simple hands-on, no-touch, and visualization techniques, with the goal of improving the flow of life energy in a person. Reiki (pronounced ray-key) means "universal life energy" in Japanese, and Reiki practitioners are trained to detect and alleviate problems of energy flow on the physical, emotional, and spiritual level. Reiki is a gentle and safe technique, and has been used successfully in some hospitals. It has been found to be very calming and reassuring for those suffering from severe or fatal conditions.
The body has an energy field that is central to its health and proper functioning, and this energy travels in certain pathways that can become blocked or weakened. This idea of energy flow in the body is also a central concept in Ayurvedic medicine and traditional Chinese medicine, including acupuncture. Everyone has the potential to access the universal life energy, but over time most people's systems become blocked and the energy becomes weakened in them. A Reiki practitioner is trained to be able to detect these blockages, and practitioners and own energy fields to improve the energy flow in a patient.
---
Classes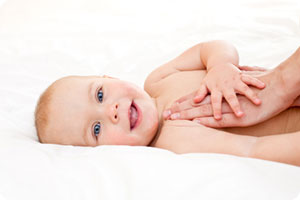 Reiki level I, II and III
Infant massage
Bach Flower Remedy
Homeopathy - Information sessions
Homeopathy - common remedies
Please contact us for class times and locations.