Whole Body and Mind Team
Michelle R.M.T., C.S.T, S.E.R.,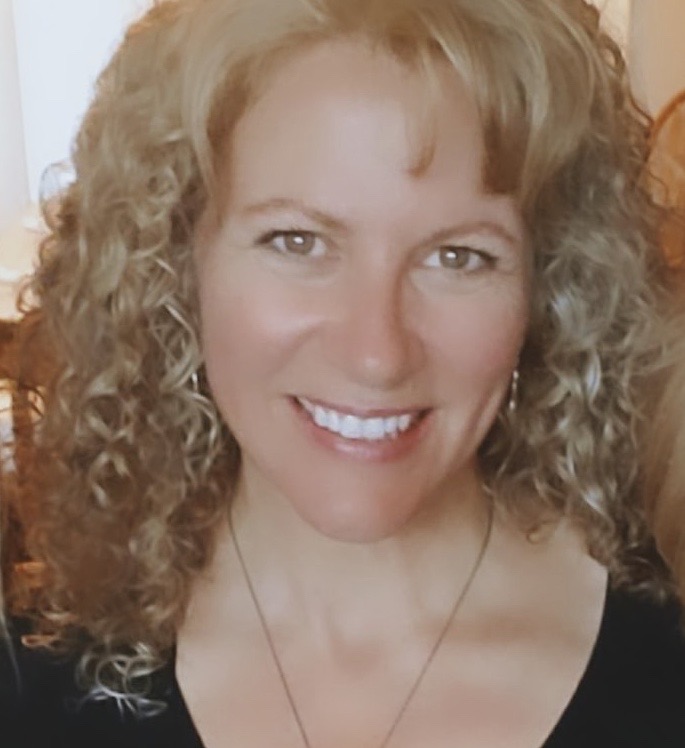 Michelle opened the Ajax clinic in 2014 and recruited a dream team of therapists who share in the same principles of empowering clients with the knowledge and tools to meet their health and wellness goals.
Michelle is a honour graduate of the Canadian College of Massage and Hydrotherapy (CCMH). In 2006, she registered with the College of Massage Therapy of Ontario (CMTO) and became a member of the Registered Massage Therapists of Ontario Association (RMTOA). Michelle specializes in Cranial Sacral Therapy, Somatic Emotional Release and Visseral Release techniques and studied at the Upledger and Barrel Institutes.
In 2013, Michelle graduated with honours from the Ontario College of Homeopathic Medicine where she attended a 3 year Diploma program. Michelle has successfully treated many complex health related conditions with the use of Homeopathic Medicine.
Michelle has also studied traditional Druid Shamanic healing methods and enjoys teaching others to become empowered to heal themselves.
Jessica R.M.T.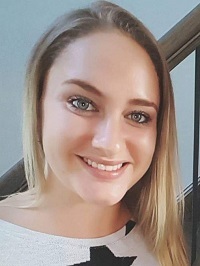 Jessica is a Registered Massage Therapist who graduated with honours from her Massage Therapy program at Trillium College. She is a third generation Massage Therapist following in the health and wellness footsteps of her grandmother and mother who are also RMTs.
Jessica is passionate about helping her clients achieve their treatment goals by using a variety of Swedish massage techniques, myofascial release, trigger point therapy, joint mobilization, stretch and strengthening techniques as well as relaxation massage.
Ruth R.M.T.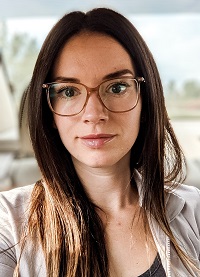 Ruth is a Registered Massage Therapist who graduated in 2012 from the Canadian College of Massage and Hydrotherapy in Toronto. Ruth uses deep pressure, trigger point therapy and joint mobilizations as well as Swedish massage and other stress relieving techniques. Her goal is to treat various conditions by relieving pain and increasing circulation, breaking down the barriers of stress and tension then progressing to deep tissue techniques.
Ruth has had experience working with all age groups and enjoys working with prenatal and postnatal clients. Ruth embraces the unique challenge each individual brings and she provides her clients with the tools and knowledge to lead a healthy and active lifestyle to ultimately maintain wellness.
Anastasia - RMT, DOMP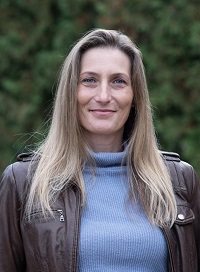 Anastasia is a Registered Massage Therapist and has her Diploma of Manual Osteopathic Practice. She graduated with honours in 2015 from one of the top Massage Therapy Schools in Canada, The Canadian College of Massage and Hydrotherapy (CCMH). She graduated from Southern Ontario College of Osteopathy (SOCO) in 2022. Anastasia loves seeing the positive results that manual therapy provides for her clients. She has a background in Polarity Therapy and worked as a Birth Doula before moving into her career as a Massage Therapist.
Just after graduating she was in a life changing car accident and suffered personal trauma which led her to expanding her career into Osteopathy. She gained an understanding of trauma and recovery and the benefits that a holistic whole body approach to healthcare can provide. Anastasia did her thesis on TMJ (jaw dysfunctions) and how it relates to the pelvis. As well, she can incorporate other modalities like MPS scar release, mobilizations of joints, cupping into both her massage and manual osteopathic treatments. Anastasia recognizes that the benefits associated with manual therapies are as wide-ranging as those requiring treatment and she personalizes each treatment accordingly. When not treating clients, you'll find Anastasia spending time with her kids, dogs or at the barn or forest with her horse.
Jennifer R.M.T.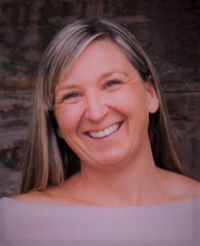 Jennifer Hofscheier, RMT graduated from Centennial College Massage Therapy program in 2003. She is currently working in a home clinic setting as well as recently joining the Whole Body and Mind Team! In the past she continued her practice abroad in London, England. There she worked with the young principal actors/dancers in the hit London West End show: Billy Elliot, the Musical, as well as working in a 5 Star Hotel and Spa. In the past she has also worked with children (ages 4-15) for 14 years in the role of a competitive Gymnastics Coach. Jennifer enjoys working with children, and has a passion for massage therapy and its wonderful benefits. Her goals are to cater for each individual client, and assist in their holistic health care. A variety of techniques are incorporated into her treatments including: General Swedish techniques, Deep Tissue massage, myo-fascial release, and trigger point release.
Annette R.M.T.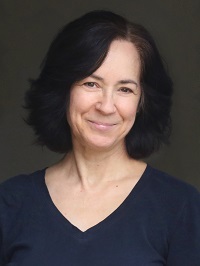 Annette is an RMT who graduated with honours from the massage therapy program at Trillium College. Her massage treatments include use of various techniques such as Swedish massage, joint mobilizations, proprioceptive neuromuscular facilitation (PNF), trigger point therapy and remedial exercise.
With some background training in shiatsu, reflexology and shamanism, as well as having attained master level in Holy Fire II Reiki Ryoho, Annette believes the quest for optimal health considers the whole person - body, mind and spirit - and that true healing goes beyond just eliminating physical symptoms.
Olga R.M.T., C.S.T., S.E.R.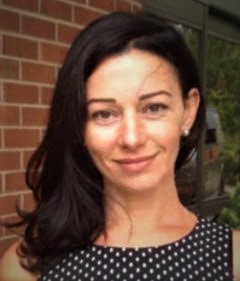 A graduate from the Canadian College of Massage and Hydrotherapy, Registered with the College of Massage Therapist of Ontario and a member of the RMTAO, Olga is a dedicated in providing individual, personalized service to each of her clients whether it is in the context of a full body relaxation massage or a more specific therapeutic approach.
Olga believes that our bodies have the ability to heal themselves. With focus and intent on the manually manipulation of soft tissue addressing the muscles, connective tissues, tendons, ligaments and joints in the body, an awareness of wellbeing is created and sets the platform to which healing can begin.
As an Accredited Reiki Master practitioner, Olga establishes a safe, trusting and comfortable space to perform this type of energy work. Reiki is a holistic approach to massage which offers her clients with a natural alternative to help promote health, healing and wellbeing.