Whole Body and Mind Team
Michelle
In 2013, Michelle graduated with honours from the Ontario College of Homeopathic Medicine where she attended a 3 year Diploma program. She is a member of the Ontario Homeopathic Association and is registered with the College of Homeopath's.
Michelle opened the Ajax clinic in 2014 to further her practice of Homeopathy. She has successfully treated children in the autism spectrum; conditions such as slow to speak, isolated from others and defiant behaviours to name a few. She also treats adults with more deeply rooted conditions such as vertigo, colitis, eczema, anxieties and agoraphobias and mental health conditions. Michelle contributes to her patient's mental wellness with the use of carefully selected homeopathic remedies to mirror the patient's symptoms, resulting in mental and physical curative effects.
Michelle is a honour graduate of the Canadian College of Massage and Hydrotherapy (CCMH). In 2006, she registered with the College of Massage Therapy of Ontario (CMTO) and became a member of the Registered Massage Therapists of Ontario Association (RMTOA).
Michelle uses Swedish massage techniques as well as trigger point therapy, joint mobilization, myofascial release and lymphatic drainage and Cranial Sacral Therapy to treat various conditions, relieve pain and improve circulation to support the body's natural healing process. She also attended the Thai Massage School of Chiang Mai.
David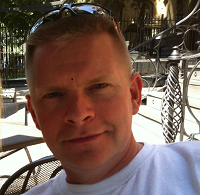 A graduate of The Canadian College of Massage and Hydrotherapy, David is a therapist, coach and speaker with over 20 years experience in the bodywork field. His method of treatment draws on a background in Shiatsu, Reiki, Reflexology, Cranial-Sacral Therapy, Positional Release Therapy, Thai Yoga Massage and Swedish Massage.
David works closely with his clients to help them understand what they can do to build on the treatments they receive. David's goal is to help you look, feel and function at your best.
Ruth
Ruth is a Registered Massage Therapist who graduated in 2012 from the Canadian College of Massage and Hydrotherapy in Toronto. Ruth uses deep pressure, trigger point therapy and joint mobilizations as well as Swedish massage and other stress relieving techniques. Her goal is to treat various conditions by relieving pain and increasing circulation, breaking down the barriers of stress and tension then progressing to deep tissue techniques.
Ruth has had experience working with all age groups and enjoys working with prenatal and postnatal clients. Ruth embraces the unique challenge each individual brings and she provides her clients with the tools and knowledge to lead a healthy and active lifestyle to ultimately maintain wellness.
Rachelle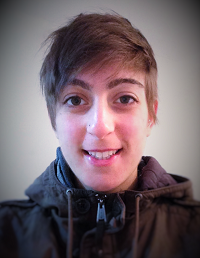 Rachelle is a graduate of the massage therapy program from Sutherland-Chan. She also holds a bachelors degree in kinesiology from Western University. She is registered with the College of Massage Therapists of Ontario and is a member of the Registered Massage Therapists Association of Ontario.
She likes treating people holistically, finding points of tension in the body, and working to relieve them to fix the body as a whole. She believes that to achieve the best possible outcome you need to solve the root of the problem.
Rachelle has experience working with athletes, those with spinal cord injuries, overuse injuries, and people dealing with cancer. She uses a variety of techniques, working with you to seek out the best possible treatment for you. She believes whether you need to treat an injury or seek relaxation, massage therapy is an excellent way to encourage healing.
"When health is absent, wisdom cannot reveal itself, art cannot manifest, strength cannot fight, wealth becomes useless and intelligence cannot be applied." - Herophilus
Olga
A graduate from the Canadian College of Massage and Hydrotherapy, Registered with the College of Massage Therapist of Ontario and a member of the RMTAO, Olga is a dedicated in providing individual, personalized service to each of her clients whether it is in the context of a full body relaxation massage or a more specific therapeutic approach.
Olga believes that our bodies have the ability to heal themselves. With focus and intent on the manually manipulation of soft tissue addressing the muscles, connective tissues, tendons, ligaments and joints in the body, an awareness of wellbeing is created and sets the platform to which healing can begin.
As an Accredited Reiki Master practitioner, Olga establishes a safe, trusting and comfortable space to perform this type of energy work. Reiki is a holistic approach to massage which offers her clients with a natural alternative to help promote health, healing and wellbeing.
Lesley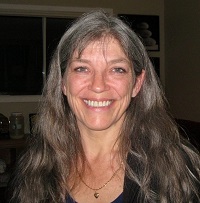 Lesley Park RMT joined Whole Body and Mind in October 2016 and is pleased to provide her services to the clientele. Lesley's health care philosophy is based on the belief that individuals can manage and improve their health when provided with knowledge, guidance, and encouragement toward a healthier lifestyle. Massage Therapy is one way toward the path of better health. It helps ease the physical effects of, and improve one's ability to cope with, life's stresses. Her goal as a Massage Therapist is to provide therapy and rehabilitation exercises to improve one's physical well-being, while educating and inspiring with the tools and knowledge for self-healing.
"The healthy person has many desires, the sick has only one."